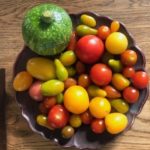 On behalf of the Sapere International board, I would like to wish all of you in our growing Sapere network a happy and healthy 2020.
A number of new members have joined us during 2019, a year that also included a deeply interesting and well-arranged Sapere Symposia, hosted by the
TastEd
team in Cambridge in October. We do get stronger evidence that taste education/sensory training is climbing higher on the "sustainable food habits agenda" in more and more countri
es.
The next boardmeeting will be held in the beginning of March. If you as a member have a question you think we should cover in this meeting please send your suggestion by email to me
before February 14th.
Warm regards/ Stina Algotson
January 8th, 2020