SAPERE, A SCIENCE-BASED METHOD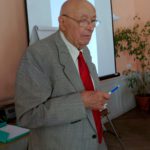 SAPERE was born out of the experiences of Professor Jacques Puisais, a man of science. A chemist by training, director of the research and analysis laboratory in Tours, France, he built his educational project on scientific foundations from the beginning.
Today, SAPERE is particularly focused on research to understand more about the mechanisms behind food choices and rejection in children.
A European research committee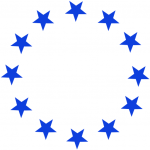 Today, SAPERE benefits from the expertise of scientific specialists and European universities: Kristianstad University, University of Turku, University of Copenhagen, Københavns Universitet, Aaborg University, University of Milan, etc…
SAPERE's science committee is led by Einar Rivsik and meets once a year.
Measuring results
Taste education has long been a topic of scientific interest, with approximately 3000 scientific articles focused on the question of children's eating behaviours.
SAPERE has developed a tool to measure the method's effectiveness, which has been applied in various European countries. According to a 2015 Finnish study: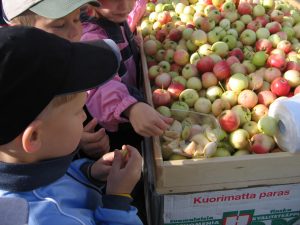 60% of children who had been through taste education classes tried unfamiliar foods,
compared to 35% of those who hadn't had the classes.
Our organisation also focuses on measuring the effectiveness of different teacher training methods.
See below for research studies and articles about SAPERE:
Hoppu, U., Prinz, M., Ojansivu, P., Laaksonen, O., & Sandell, M. A. (2015). Impact of sensory-based food education in kindergarten on willingness to eat vegetables and berries. Food & nutrition research, 59(1), 28795.
Mustonen, S., & Tuorila, H. (2010). Sensory education decreases food neophobia score and encourages trying unfamiliar foods in 8–12-year-old children. Food Quality and Preference, 21(4), 353-360.
Reverdy, C., Schlich, P., Köster, E. P., Ginon, E., & Lange, C. (2010). Effect of sensory education on food preferences in children. Food Quality and Preference, 21(7), 794-804.
Mustonen, S., Rantanen, R., & Tuorila, H. (2009). Effect of sensory education on school children's food perception: a 2-year follow-up study. Food Quality and preference, 20(3), 230-240.
Reverdy, C., Chesnel, F., Schlich, P., Köster, E. P., & Lange, C. (2008). Effect of sensory education on willingness to taste novel food in children. Appetite, 51(1), 156-165.