From 29th to 31st March 2019, for the 20th Senlis Garden salon (in Oise), organised by the Saint Fiacre Brotherhood (Gardeners), SAPERE Taste Classes took part with a workshop about "Earthy Mrs Potato".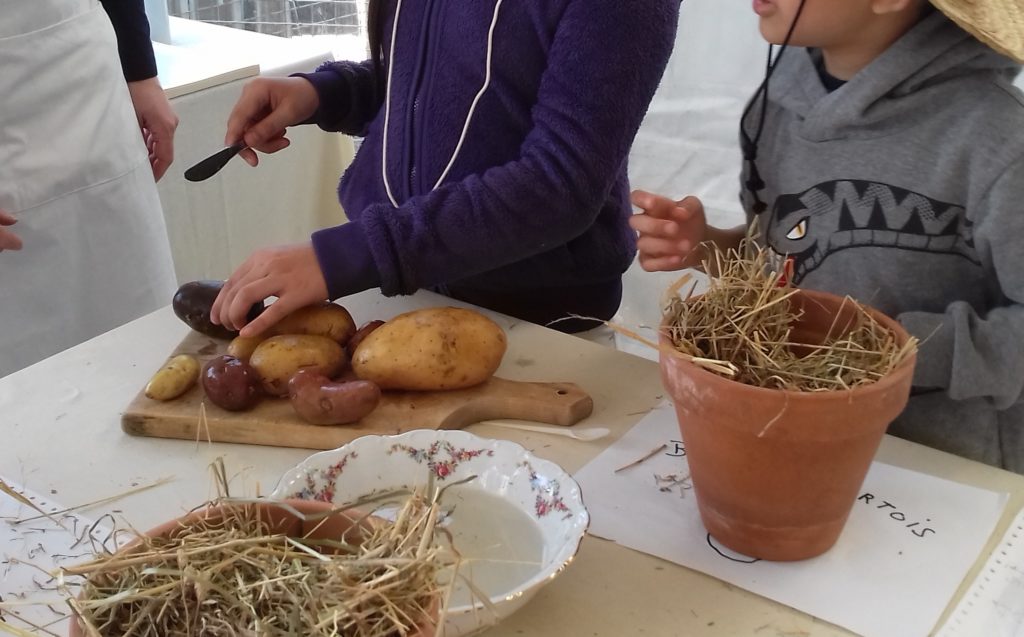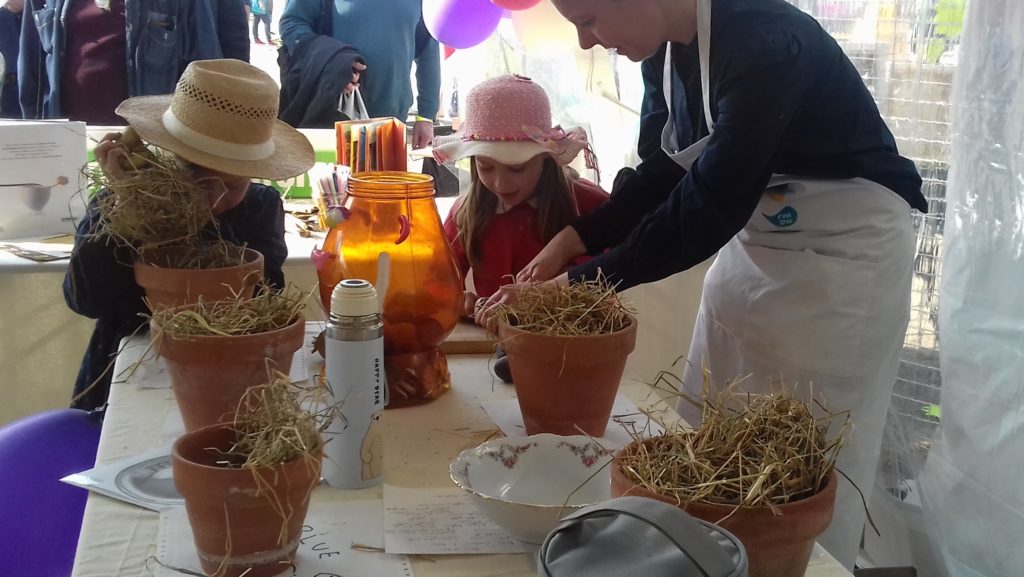 On the agenda:
1 / A brief history of the potato
2 / Discovering 8 varieties of potato. Visual description (sizes, shapes, colours).
3/ Riddles about the colours of potato flesh, followed by cutting up the potatoes, and visual description. The aim: to engage the children on the appearance of foods, and expectations they might have after first seeing foods.
4/ Blind tasting of 3 purees: 1 purple, 2 yellow (including one that's sweeter). Guess which one is the purple puree? Most often, the tasters associate the purple colour with the sweetest taste.  Then, focus on taste perceptions and preferences. The aim: to engage children on psychological associations between tastes and colours.
March 31st, 2019