SEE & EAT EBOOKS AND ACTIVITIES
TO HELP YOUR LITTLE ONES KNOW AND LOVE THEIR VEGETABLES !
Activities and resources
At SeeandEat.org you will find:
eBooks that show vegetables' different journeys from farm to plate. You can read the books on your smartphone or tablet and, if you want to, you can personalise them with your child.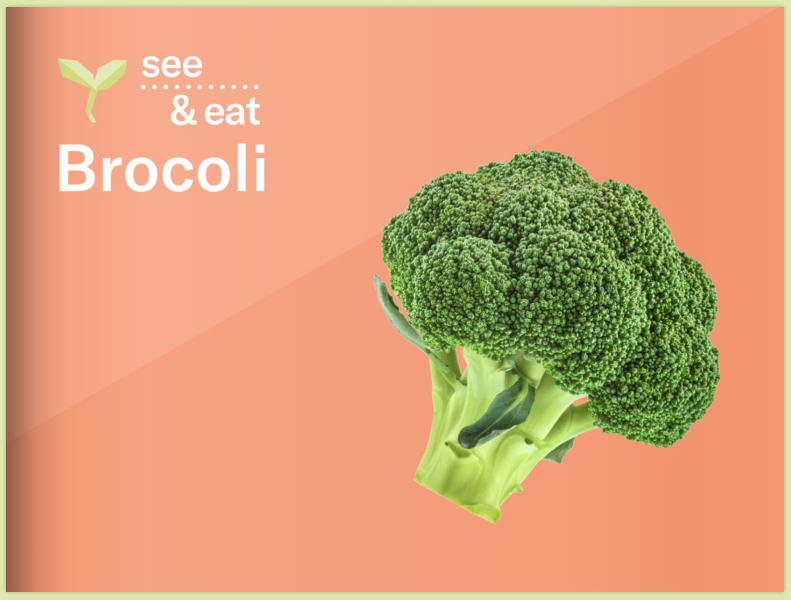 A few minutes a day with the eBook over a few weeks makes all the difference when the vegetables turn up on your child's plate!
Also lots of activities: to grow vegetables, do the shopping, explore, cook and eat.
As well as resources providing you with more fun ways to help your child get to know and love vegetables.
How does See & Eat work?
Research shows that pre-school children are more likely to eat a vegetable during a meal if they already know what it looks like and where it comes from. The more your child knows about vegetables before they appear on the plate, the more he or she will enjoy them! Especially the ones he or she doesn't like or has never tried before!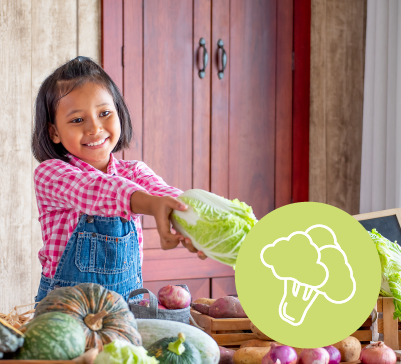 The See & Eat eBooks and activities use exposure techniques that aim to help your child get to know each vegetable well before tasting it. Parents have confirmed that it's easier to get children to eat vegetables when they've seen them before in See & Eat books.
If you'd like to know more about the research behind See & Eat, visit Kids Food Choices on University of Reading's website.
The See & Eat resources were created by a pan-European group of universities and health organisations.
March 22nd, 2021